Rajasthan Assembly Elections 2018 Highlights: Campaigning for the upcoming assembly elections in Rajasthan, Congress president Rahul Gandhi and BJP chief Amit Shah addressed rallies on Saturday. Gandhi held an interactive session with professionals in Udaipur and addressed a public meeting at Bhilwara and Chittorgarh. Shah, meanwhile held public meetings at Phalodi, Balotra and Baytu along with a roadshow in Barmer.
On Thursday, Gandhi had addressed a rally in Telangana and Shah had delivered his speech in Rajasthan. The state will go to polls on December 7, the results will be announced on December 11.
In Rajasthan, Congress had released its manifesto early Thursday morning which vowed to waive off loans of farmers, besides providing free education to women and jobs to the youth.
Live Blog
Rajasthan Assembly Elections 2018 LIVE UPDATES: Both Rahul Gandhi and Amit Shah will campaign in the state today.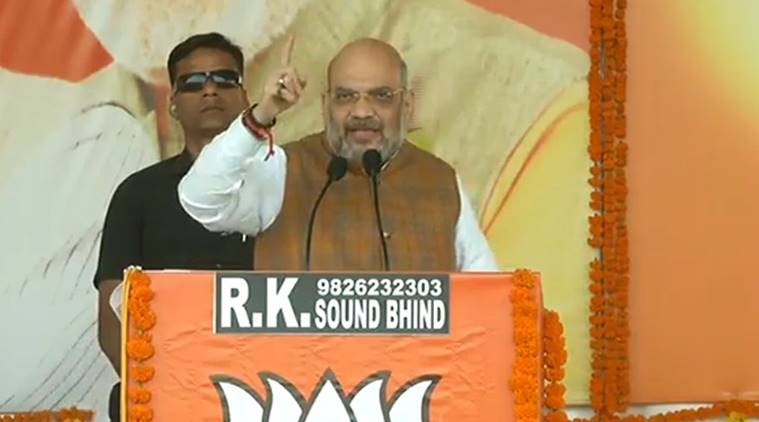 In a way, Rajasthan is a bipolar state which has not re-elected an incumbent in the last 25 years. Though it has a a third force, and this time that space is populated with more players than before, the fight is largely seen as a tight contest between BJP and Congress
On Thursday, BJP chief Amit Shah informed people of Rajasthan that the Bhartiya Party Janata (BJP) opened bank accounts for the poor during its term. Shah said that the party has won hearts of people through their developmental work under the guidance of Chief Minister Vasundhara Raje and vouched to win the upcoming elections again.
Congress, on the other hand, released its manifesto for the Assembly elections in the state. The manifesto was released two days after the BJP unveiled its manifesto, promising 50 lakh jobs and a monthly allowance up to Rs 5,000 for educated unemployed youths.